SPIRAL BRISTLE ROLLER
SUPER EFFECTIVE FRP ROLLER
A completely best lamination roller specially designed for F.R.P. industry. The spiral bristle roller consists of a spirally wound metal core into which are embedded
bristles which penetrate into the laminate to remove and buster air bubbles whilst producing a very effective consolidating action.
The roller is securely held on the frames by a device which allows the end of the roller to fit into a tight corner and eliminates clips and nuts so that the roller
can be simply pulled off for cleaning or replacement.
SIZE AVAILABLE
REFILL
22/28 MM
DIA.
(3/4"&1"DIA)
x 50 MM
x 75 MM
x 100 MM
x 125 MM
x 150 MM
just push on.
just pull off.
Z HANDLE (QUICK CHANGE)
| | | | | |
| --- | --- | --- | --- | --- |
| 50 MM | 75MM | 100MM | 125MM | 150MM |
For REFILL
Grip of handle are plastic and wood available.
LAMBSWOOL ROLLERS - FAZ
An improvement on lambswool rollers as the material
is of uniform thickness and density and is not affected
by commonly used cleaning material.
Roller pile holds ample resins for spreading evenly over
laminates. 4mm short nap is also available.
MOHAIR ROLLER - FGZ
Mohair roller is universally used for consolidating sprayed
up resin glass laminates and an outstanding example of
this type owing to spiral winding of the fabric which results
in a lateral movement of the pile giving a brushing effect
to remove air bubbles at the same time and fully
impregnating the grass.
STEEL,ALUMINIUM & PLASTIC SCREW ROLLERS
All are available many sizes for both diameter and length.
They are very common rollers from FRP industry's
starting.
CORNER ROLLERS AND BARREL ROLLERS
Using for narrow and corner areas and also thin part.
steel screw
(smallest dia.)


steel screw


aluminium screw
plastic screw


corner 45
&
corner 70
steel barrel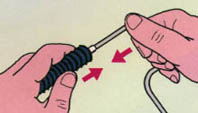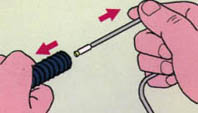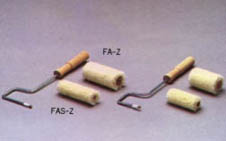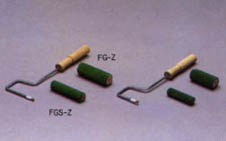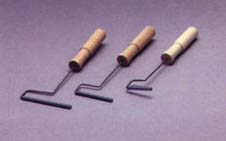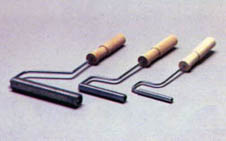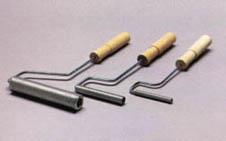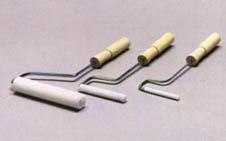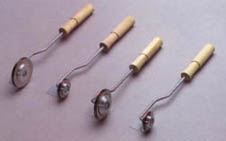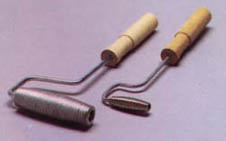 There are many many kinds of paint rollers
also available on requests